Sri Lanka visa for Dutch citizens: Documents required and Cost in December 2023
The Sri Lanka ETA visa for Netherlands citizens is a travel authorization allowing Dutch tourists to visit Sri Lanka.
The Sri Lanka e-visa makes the whole process of requesting authorization to travel to Sri Lanka more simple, productive, and efficient.
Let srilankavisa.lk find out the details of Sri Lanka visa requirements for Netherlands citizens in the article below.
1. Types of Sri Lanka Visa for the citizens of the Netherlands
Netherlands citizens need a visa to travel to Sri Lanka. Dutch citizens can apply for an e-visa (which is called an Electronic Travel Authorization) or at the Sri Lanka Embassy in the Netherlands.
Nowadays, Netherlands passport holders can apply online to enable a Sri Lanka ETA from the Netherlands or anywhere with a connected internet.
The purpose of traveling to Sri Lanka will determine the type of entry document you should apply for.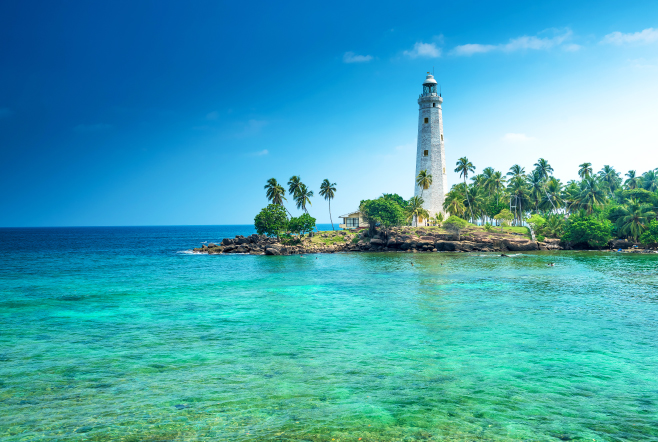 The Sri Lankan government applies 3 types of ETA visas for Dutch citizens who want to enter the country, including
Tourist e-Visa/ETA: For Netherlands nationals intending to travel to Sri Lanka for tourism. This type of ETA allows applicants a double entry and stay up to 30 days.
Business e-Visa/ETA: It is for individuals visiting Sri Lanka from the Netherlands for business purposes. The applicants are allowed to enter Sri Lanka as many times as they want and have a duration of stay for no longer than 30 days.
Transit ETA: For Netherlands citizens who are traveling in transit through Sri Lanka, there is also an ETA Transit that allows stays of 48 hours (2 days) within the airport.
Processing time of Sri Lanka ETA visa
Online Sri Lanka ETA service is processed quickly and conveniently, so Dutch visitors can save a lot of time and effort waiting.
Based on the time it takes to get an ETA to enter Sri Lanka, you can choose a suitable service package for yourself. Note that, the more urgent the time (faster processing time), the higher the fee will be.
Normal service: It takes only 03 business days to get an e-Visa/ETA.
Urgent service: Only 24 hours to get an e-Visa/ETA.
Super Urgent service: Only 05 business hours to obtain an e-Visa/ETA
2. The way of submitting a Sri Lanka visa application from Netherlands
Travelers from the Netherlands must access the Electronic Travel Authorization application online where any eligible Netherlands citizen can apply for an ETA.
The application platform is straightforward and easy to use. Once the ETA application is submitted, eligible Netherlands citizens can expect to receive their approved Sri Lanka ETA as soon as 05 business hours.
The system will require applicants to complete the online form with their basic personal information and some travel details.
The information required includes
The Netherlands candidates need to fill the online form for Sri Lanka visit ETA. 
Full name, as represented on passport
Gender
Date of birth
Citizenship
Passport number
Time of arrival/departure.
Once completing the application online form, Netherlands nationals move to step payments. In this step, applicants can choose one of two payment methods: Electronic payment (Credit or Debit Card, PayPal) or wire bank transfer (HSBC Bank). After finishing the payment, the application can be submitted for screening and approval.
The approved ETA will be sent by email to the account indicated in the application. Netherlands travelers should download and print a copy of that ETA to present when they enter Sri Lanka.
3. How much is the Sri Lanka ETA fee?
To get a Sri Lanka visa for Netherlands citizens, applicants have to pay two kinds of Sri Lanka Visa fees, including a Government fee and a Service fee.
The Government ETA fee is a compulsory fee that the applicant has to pay to process e-Visa/ETA.
Sri Lanka Service fee is the amount you have to pay in advance for an ETA service. It varies depending on the type of service you use. The faster you want to receive your ETA for Sri Lanka, the more service fee you have to pay.
You also get special ETA offers by Sri Lanka e-visa promotion codes.
In addition, you can experience your trip more wonderfully with the 2 packages below:
Sri Lanka 4G Sim card service: Keeps you connected to the internet during your trip. You can handle your work and update your activities on social media without worrying about interruptions.
Insurance service: Make your trip safer and more secure with unexpected situations (lost luggage, delays, etc.)
The car pick-up service will meet you as soon as you arrive. After a long travel, all you have to do is sit back and relax while our driver transports your stuff to the safest hotel.
4. Documents required for Netherlands citizens to obtain a Sri Lanka visa
To apply for a Sri Lankan ETA for Netherlands citizens, you must have a passport that is valid for a minimum of 180 days (6 months) from the first day of entry in Sri Lanka.
You should apply for your Sri Lankan ETA for Netherlands citizens with the passport that you will use to travel to Sri Lanka since the electronic travel authorization is connected to this number. In case, Netherlands citizens have dual nationality, don't forget to take with the passport that indicated on the application already.
The necessary documentation is a valid passport, an email, and any supporting documents that need to travel. You need to provide your email address where the application status updates, the approval of e-visa/ETA, and other correspondences.
The above information hopes to help you better understand Sri Lanka visa requirements for Netherlands citizens. If you are planning to visit Sri Lanka, use our Sri Lanka ETA service immediately. Certainly, the professional and knowledgeable staff will save you maximum time and effort to get a visa to enter Sri Lanka. Apply NOW.
HOW CAN WE HELP?
APPLY WITH CONFIDENCE
Safety, Fastest, Reliable, Save Time.
Secure Online Payment.
3 Working Days Guarantee.
No Hidden Fees and No Traps.
Money Back Guarantee if Declined.