Sri Lanka visa for Lesotho citizens: Documents required and cost in December 2023
If you are a Lesotho citizen and are planning to visit Sri Lanka for a short trip, this article is for you. Interesting information about the entry requirements and requirements of Sri Lanka visa for Lesotho visitors will be updated in the article below.
1. Why is eVisa required for Lesotho citizens entering Sri Lanka?
All travelers entering Sri Lanka on a Lesotho passport require a visa to do so.
How many types to get the Sri Lanka visa entry?
To apply in the traditional manner at the Sri Lankan embassy.
To apply for a visa online, all you need is a device with an internet connection to process the application.
How long will you stay in Sri Lanka with an online visa?
Lesotho candidates can stay in Sri Lanka for up to 30 days under the Sri Lanka ETA. There are three types of e-Visa:
Lesotho citizens have a stay of 30 days from the date of arrival in Sri Lanka with an e-Tourist Visa/ETA. This type of e-visa is valid for 6 months and can enter Sri Lanka 2 times.
Except for employment, e-Business visa is for someone who has an international role for a maximum of 30 consecutive days from the date of arrival in Sri Lanka. The validity of this e-visa is 6 months. By using it, travelers can enter Sri Lanka any time that they want.
Transit Visa/ETA: You will have a maximum stay of 48 hours in Sri Lanka for the purpose of transiting to another destination.
It has 03 types of Sri Lanka ETA visas for Lesotho citizens to enter this country
2. How to apply for a Sri Lanka Visa from Lesotho?
Lesotho citizens can now easily apply for Sri Lanka ETA from Lesotho. Our service at Sri Lanka Immigration Services can assist you in completing the online application process, after which you will be able to obtain your travel document very quickly.
Step by step to apply for a Sri Lanka ETA visa?
This is 04 steps of Sri Lanka eTA Visa processing time odd our Sri Lanka online visa services:
Step 1: Apply for Sri Lanka online Visa in an online form by filling your information into the form.
Step 2: Pay the visa fee online through our secure website.
Step 3: Get your Sri Lanka online Visa after it is considered.
Step 4: Receive your visa stamped into your passport.
What are Sri Lanka's visa requirements for Lesotho citizens?
To apply for an electronic visa, all foreign visitors must meet certain requirements, according to the Sri Lankan government. These requirements are as follows:
A passport valid for at least six months from the date of intended entry into Sri Lanka.
A scanned copy of the passport's biographical page (complete with no missing details/lines).
Each applicant must submit a personal photograph. This photograph is crystal clear and focuses on the subject's face.
An email address to receive all visa notifications.
Get the Sri Lanka ETA visa fo Lesotho citizens easy with ETA visa
3. How much fee to apply for the Sri Lanka ETA for Lesotho Citizens?
The Sri Lanka visa fee consists of two components: a visa service fee and a government fee. The total cost of the Sri Lanka ETA will vary depending on the type of visa you apply for.
Travelers from Lesotho must pay the Sri Lankan government's processing fee in order for their e-visa to be processed. Due to the fact that this money cannot be reimbursed, visitors must ensure the accuracy of their information and gather the required documentation.
Travelers from Lesotho are required to pay the service charge to Sri Lanka Immigration Services in exchange for their advice and management of the e-visa process. The varying processing times allow for a modification in this cost.
Sri Lanka e-visa services for travelers
There are three levels of processing time, as well as service fees, as follows:
Normal: Within three business days, the tourist can obtain an e-Visa. This is a safer option for low-budget trips, so if you're not in a hurry, give it a shot.
Urgent: If the tourist has already prepared everything and receives an e-Visa within 24 hours, that is the best option in terms of fee vs. convenience.
Super Urgent: For your urgent needs, the tourist can get e-Visa within 5 business hours. The fastest you can get it, the most price for your amazing experience service.
What advice for travelers to visit Sri Lanka?
In addition, to prepare for the smoothest trip to Sri Lanka, you can use our additional services for just a small fee: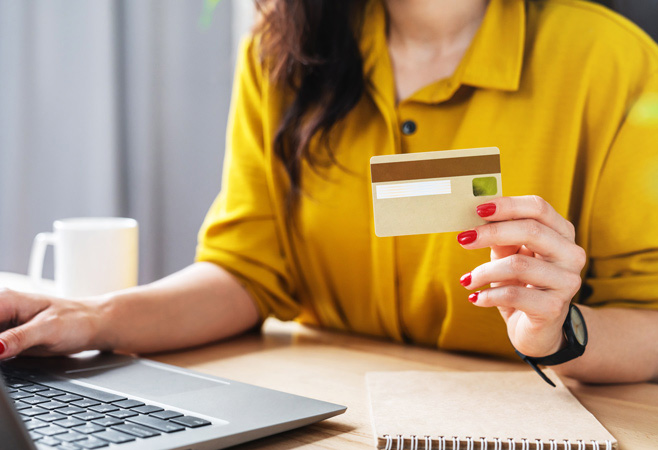 How much cost of Sri Lanka online visa for Lesotho citizens?
4. Many people also ask about Sri Lanka visas for Lesotho citizens
Check out Sri Lanka's online visa FAQs right away!
What happens if I overstay in Sri lanka without a visa?
If a Lesotho citizen overstays their visa, you need to extend the visa to avoid a penalty.
Lesotho nationals must have a valid visa to enter and stay in Sri Lanka. According to the visa policy of the Sri Lankan Government, a foreigner staying in Sri Lanka without a valid visa will be charged a US $500 penalty in addition to the visa fee.
How long is the processing period for Sri Lanka eVisas from Lesotho?
Lesotho citizens can receive their eVisitor Visa for Sri Lanka shortly within 05 business hours to 03 working days. Lesotho travelers are strongly encouraged to apply for an online eVisitor Visa at least 07 days before their trip to prevent any last-minute problems.
How many times has Lesotho been allowed entry to Sri Lanka with ETA?
With Sri Lanka's ETA, Lesotho citizens can remain for up to 30 days. The entry time will depend on the type of ETA.
Tourist ETA: This type allows the tourist to have double entry to enter Sri Lanka.
Business ETA: With multiple entries to enter, means the tourist can enter with no limit to Sri Lanka in 30 consecutive days from the date of arrival.
Transit ETA: The tourists just have a single entry in 48 hours in Sri Lanka.
What is the maximum period of stay in Sri Lanka for a Lesotho passport holder with an ETA visa?
Lesotho nationals who have received a Sri Lanka visa are allowed to visit the country several times and remain in the country for a total of 30 straight days at a time, except for transit e-visa which has a 48 hours stay duration.
Lesotho should also be advised that this electronic travel authorization is only valid for 180 days, starting on the day it was issued. For travel to Sri Lanka for pleasure, business, or transit, an ETA visa is necessary.
Can Lesotho citizens work in Sri Lanka with online Visas?
No, holders of e-visa from Lesotho are not permitted to work in Sri Lanka. Travelers from Lesotho must get a working visa from the closest Sri Lanka embassy in order to participate in any type of paid job.
Hope you clear the Sri Lanka visa requirements for Lesotho citizens. If you want to book a Sri Lanka ETA visa to visit, let contact us now.
The professional team with many years of experience in the Sri Lanka Immigration Services field will help you save money and time to get the approval visa.
When is the best time to apply for a Sri Lanka visa for Lesotho citizens?
The best time to apply for a Sri Lanka visa from Lesotho is at least 07 days before their travel.
After the visa application has been submitted, it is processed within 05 hours to 03 business days. The processing time of an ETA depends on the applicant's choice.
Sri Lanka Immigration Services created 3 different processing time options for the Sri Lanka ETA from which customers can choose the one that best suits their needs.
Citizens of Lesotho must bear in mind that they will be charged differently depending on the processing time for their visas. In addition, Lesotho should ensure that they obtain enough required documents before beginning their application process for ETA.
What advisory is Sri Lanka Travel for Lesotho citizens?
Nowadays, before you plan to travel to Sri Lanka, let's reconsider the latest information:
Follow the instructions of local authorities about COVID-19.
Monitor local media for breaking events and adjust your plans based on new information.
Lesotho citizens who travel abroad should always have a contingency plan for emergency situations.
Embassy of Lesotho in Sri Lanka in emergency situations.
Hope the article above gives you more information about Sri Lanka visa requirements for Lesotho citizens. In case you prefer a faster resolution, feel free to contact us 24/7 or find out more information at Sri Lanka FAQs.
HOW CAN WE HELP?
APPLY WITH CONFIDENCE
Safety, Fastest, Reliable, Save Time.
Secure Online Payment.
3 Working Days Guarantee.
No Hidden Fees and No Traps.
Money Back Guarantee if Declined.