Sri Lanka visa for Ghanaian citizens: Requirements and Cost in December 2023
Sri Lanka is a renowned tourist destination for travelers from all over the world. The Sri Lankan Government permits visitors to get an Electronic Travel Authorization, or ETA, for Sri Lanka before departing.
Furthermore, Ghana passport holders can utilize the Sri Lanka ETA visa to travel to Sri Lanka temporarily for business, tourism, or transit.
In the article below, let's find out the Sri Lanka visa for Ghana citizens, about the requirements, documents required, cost,..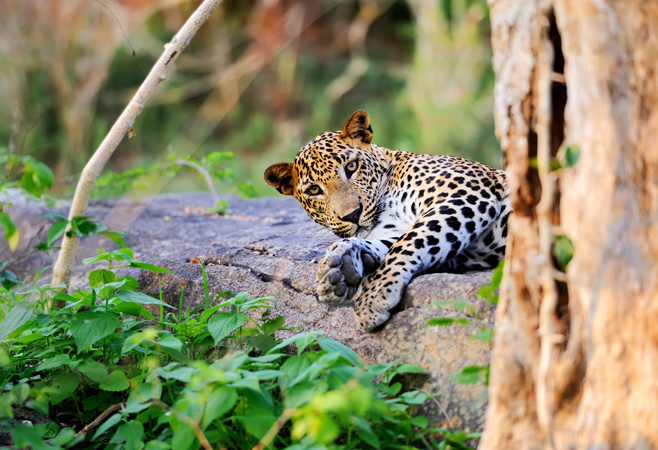 1. Check Sri Lanka visa requirements for Ghanaian citizens
Ghanaian nationals entering Sri Lanka for any reason must get the necessary e-visa/ETA. Ghanaians can apply for an e-visa / ETA to Sri Lanka in two ways:
Request a traditional visa from a Sri Lankan embassy in Ghana. This sort of visa is required for any Ghana passport holder who plans to reside or work in Sri Lanka on a long-term or permanent basis.
To obtain a short-term visa, apply for a Sri Lanka ETA online.
2. Types of Sri Lanka ETA for Ghanaian citizens
Sri Lanka ETA is valid for 06 months from the issued date. There are three types of Sri Lanka ETA for Ghana passport holders:
Sri Lanka ETA for tourism
The Sri Lankan tourist visa provides for a stay of up to 30 days from the arrival date, with a double entrance into the country. Ghana nationals can use this sort of visa to visit Sri Lanka for vacation, to see family, to obtain medical treatment, or to participate in cultural, religious, or athletic activities.
Sri Lanka ETA for business
The Sri Lankan ETA for business permits Ghanaians to enter Sri Lanka several times and remain for up to 30 days each arrival. This visa category permits applicants to attend business-related meetings, conferences, negotiations, training, and other events held in Sri Lanka.
Sri Lanka ETA for transit
The Sri Lanka transit ETA permits passengers to stay in Sri Lanka for up to two days. Ghanaians with this sort of ETA must wait for the next aircraft without leaving the airport.
3. What documents are required for Ghanaian citizens for the Sri Lanka ETA?
According to the Sri Lanka visa requirements for Ghanaian citizens, the primary document necessary to obtain a Sri Lankan ETA for Ghana passport holders is a valid Ghana passport. This passport must be valid for at least six months (180 days) from the date of arrival into Sri Lanka, and it must have at least two blank pages for entry/exit stamps.
In addition to these ETA criteria, Ghanaian individuals seeking a Sri Lanka visa must additionally have the following:
A working email address (the ETA will be delivered electronically to this address).
A valid debit/credit card (for payment of the ETA application fee).
4. Step by step to apply for a Sri Lanka Visa from Ghana
The application process for a Sri Lankan ETA from Ghana is quick and easy, and it may be performed online. Ghanaian passengers just simply complete an online application form with information regarding the applicant's personal data, the passport details used for the application, and the applicant's trip plans.
Applicants must also select the type of Sri Lanka ETA for Ghana nationals that best meets their needs: tourist, business, or transit.
Here are 4 steps to apply Sri Lanka e-visa online from Ghana:
Step 1: To apply for a Sri Lanka e-Visa/ETA, fill out an online application form.
Step 2: Pay the visa application cost online. You have the option of selecting a payment method (Credit card or debit card, PayPal or Bank transfer).
Step 3: Check your emails for your Sri Lanka e-Visa/ETA. You may also check the status of your visa on our website.
Step 4: Have your visa stamped in your passport.
5. Cost to apply for a Sri Lanka ETA
The Sri Lanka visa price includes two costs.
Sri Lanka e-Visa/ETA Government fee:
ETA/e-Visa for Sri Lanka The Government and administrative fee is the mandatory charge that the applicant must pay in order for the Sri Lanka Immigration Department to process the e-Visa/ETA.
Sri Lanka e-Visa/ETA Service Fee:
In terms of the service charge, the sooner the visa is required, the greater the cost. There are now three cost levels:
Normal ETA service: You will receive your e-Visa/ETA within three business days.
Urgent ETA service: Get-Visa/ETA service in less than 24 hours.
Super Urgent ETA service: Receive an e-Visa/ETA within 05 business hours.
Consider charging a little fee to make your journey to Sri Lanka more convenient.
Travel insurance in Sri Lanka: Ghanaians who have travel insurance have nothing to worry about. Travel insurance coverage acts as a safety net, covering your benefits in case of unexpected occurrences.
Service for 4G SIM cards in Sri Lanka: Maintain internet access during your journey. During the journey, you may entirely handle online business or keep in touch with family and friends.
Car pickup service in Sri Lanka: When you register for our ETA visa service, you will automatically be registered for a speedy car pick-up service without submitting any extra information.
Thank you for taking the time to read about the Sri Lanka visa requirements for Ghanaians. If you have any queries regarding our Sri Lanka ETA services or would want to book them, please contact us at any time. Our professional team will save you a lot of time and effort when applying for a Sri Lanka e-visa/ETA.
Government Update
Last Update: 02/2023
From February 2023, Ghana passport holders are not eligible for Sri Lanka e-visa and they can apply for a visa at the Sri Lanka Embassy.
HOW CAN WE HELP?
APPLY WITH CONFIDENCE
Safety, Fastest, Reliable, Save Time.
Secure Online Payment.
3 Working Days Guarantee.
No Hidden Fees and No Traps.
Money Back Guarantee if Declined.